3 Bedroom Blinds Ideas That Are Big in Style
Rahul Mehrotra - November 14, 2018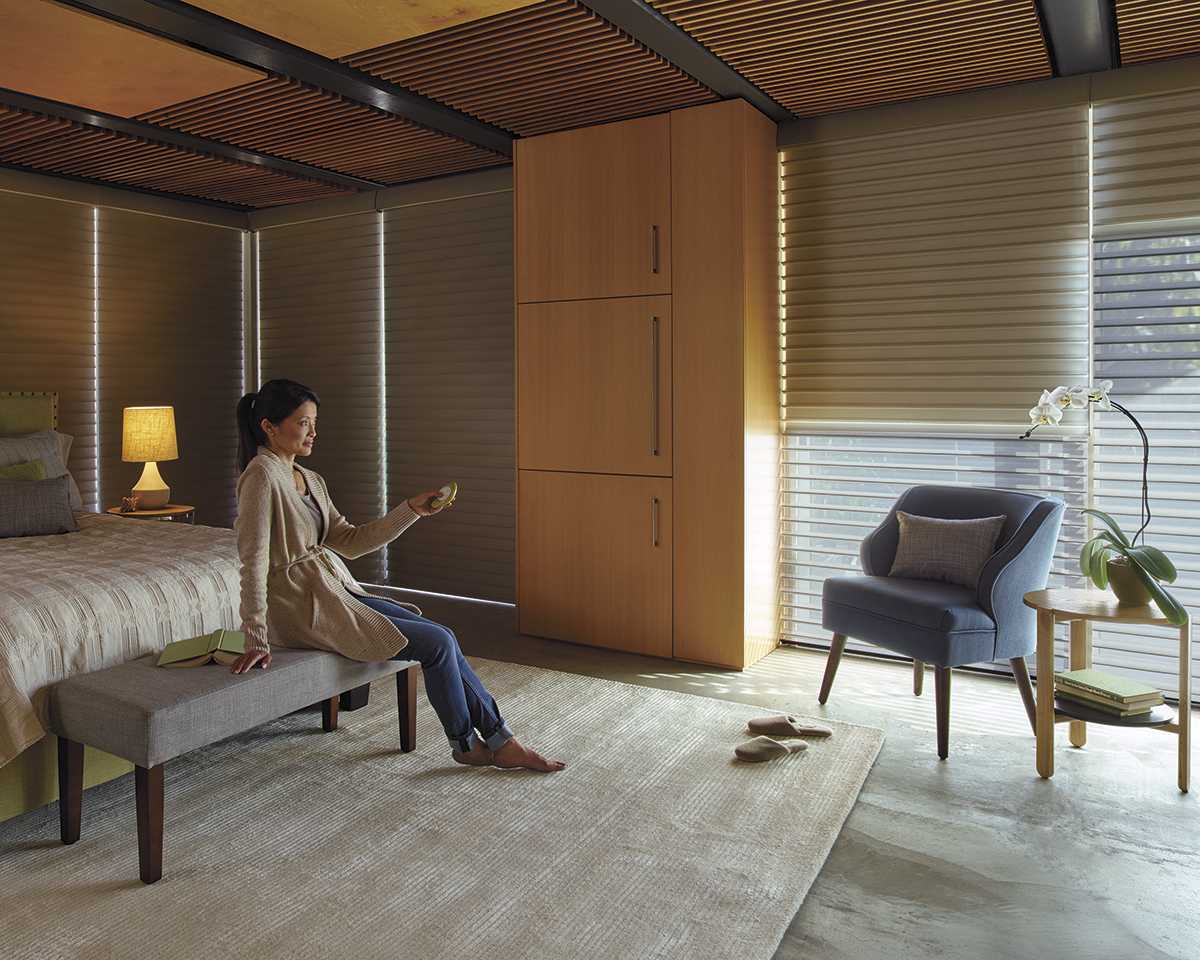 Get Ready To Nest In Bed Longer –
The Bedroom is where you unwind. I want to give you the gift of better sleep and comfortable living by sharing bedroom blinds ideas.
Imagine staying at a luxe hotel. Bed sheets feel as soft as spun silk, beds feel like a fluffy cloud, and decor is free from clutter. Don't you love the indulgence?
Is it possible to create the same vibe in your own bedroom?
Recreate
You can recreate the same luxurious vibe in your own bedroom.
I am not a bedroom designer; however, I decked up many bedrooms in the Calgary area with our window coverings and bedroom blinds.
What could be more delightful towards the end of the day than a drift into the restful retreat of your bedroom? You need a place where you can kick back and relax at the end of a long day.
The idea is to curate a beautiful bedroom vibe with blinds and shades that will put you in a relaxing frame of mind. You should feel comfortable relaxing in, above all, restful sleeping.
Inspired Interiors
I want your bedroom to evoke the bliss factor without overdoing it.
I don't know your bedroom style—modern style needs different focus than, let's say, country French style. So, I will infuse three ideas below that work well with any style.
Balance – You never want to have everything solid, it would be bit boring
Harmony – You tone it down and pair fabrics together—the result is cozy and warm feel.
Relaxation – Let in the as much natural light as possible—you'll feel the mood change. The key is being able to block the light when needed.
The absence of light sends a critical signal to the body that it is time to rest.
A bedroom is never completely finished until you address your bedroom blinds or window coverings situation.
Allow me to show you what I mean.
3 Bedroom Blinds Ideas that let you drift off to sleep
Dual Light Window Shades
Remember our goal is the comfort and restful sleep. Dual light shades excel in both.
Fabric vanes interlace with sheer fabric to let most amount of natural light in. Tilt-open or tilt-close the fabric vanes to enjoy the light and desired view-through. A seamless light blocking fabric can roll down from behind for sleep time and utmost privacy.
Two shades in one compact design let you enjoy a whole new level of convenience and light control.
Take a closer look. Light Blocking roller shade rolls out from the back.
Modern Roman Shades
Channel the vibe of modern roman shades into your bedroom—contoured or flat-fabric folds.
The key here is to create no-frills, cozy and warm space, just the kind of mood you want from a bedroom.
Let's look at the flat-fabric fold roman shade. Choose Sheer as your front shade fabric. First, you roll down the front sheer shade. As you need more light control and privacy, you can roll down the back light-blocking shade.
A beautiful fabric can make all the difference and transform your windows. We assist you to pick the right textile from an array of luxurious textures and colors.
Here is a closer look at contoured fabric folds.
Top-Down and Bottom-Up Shades
Bring natural light and privacy at the same time with Top-Down and Bottom-Up shades. The top-Down feature is a great solution if one of your bedroom windows looks right into your neighbor's property.
I love one thing about Top-Down bedroom blinds—excellent room darkening.
The gap between the window casing and the edge of the bedroom shade is minimal, and this offers excellent room darkening.
Let me show you what I mean
You can also combine two different fabrics together into one shade. This offers light filtering during the day and darkness when you sleep.
Do you want to see the above 3 styles in your home?
Yes, you can. When you collaborate with me, navigating ideas becomes a lot easier.
We offer FREE In-Home Consulting. You get to explore the styles and see them all in your bedroom setting.
Schedule our FREE In-Home Consulting and Installation.
Whether you are trying to avoid slivers of streetlight night time or filter in the morning sunlight, I can assist.
Don't forget to infuse balance, harmony, and relaxation in your bedroom. You will feel the cozy and calm vibe in your bedroom—a place to recoup from the day's grind!
Our window blinds are made by the leading suppliers in the window coverings industry—Hunter Douglas, Shade-O-Matic, Maxxmar and more!!