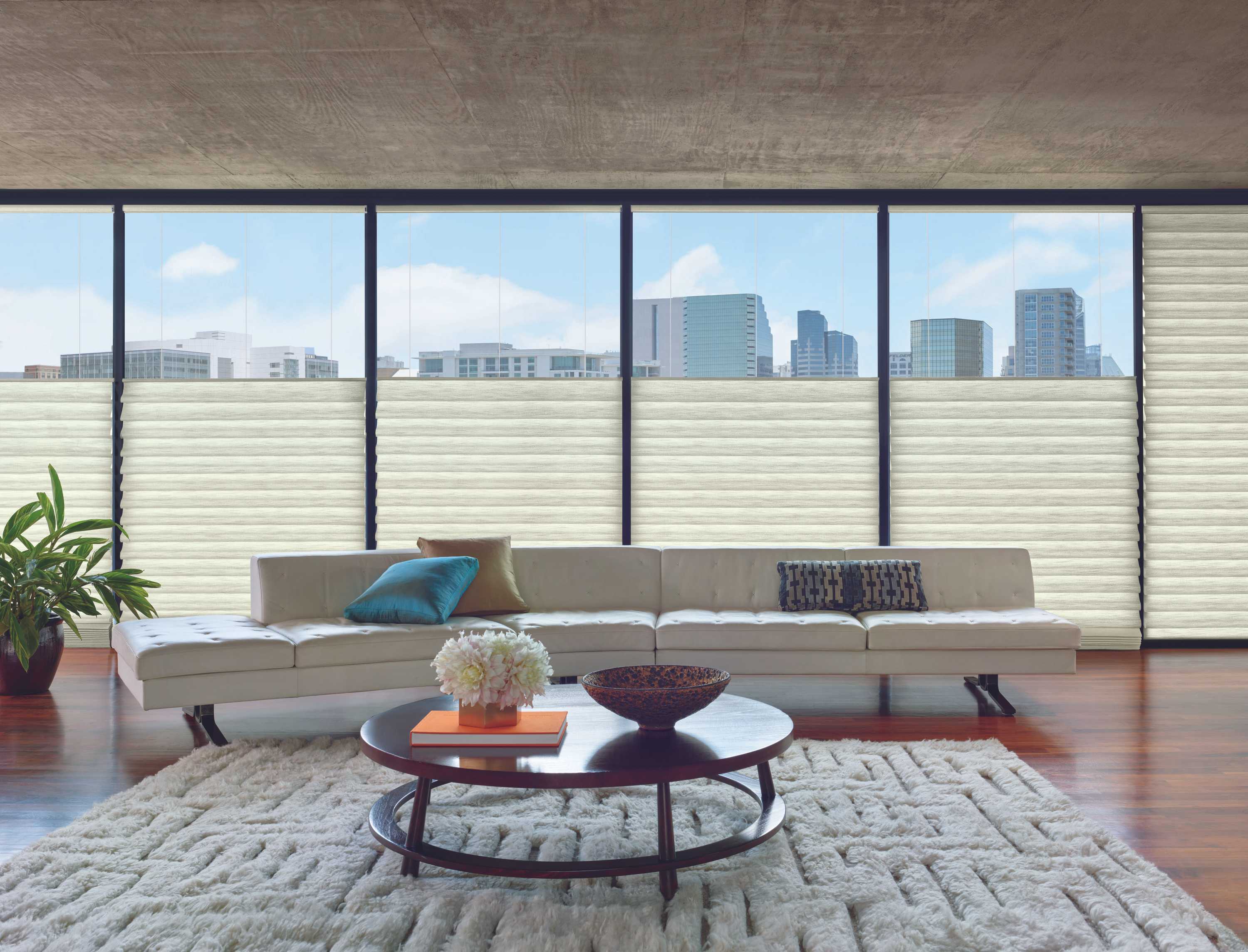 Modern Roman Shades
Twist the norm into something fresh — Roman shades are the hallmark of window coverings
The roman shade design is timeless, an ingenious shading solution to stack up the fabric evenly, as you raise the shade.
The name "Roman Shade" graces the grandeur of the epic era — the glory.
"Well, Rome wasn't built in a day."
Did your eyes conjure up the image of a Grand Colosseum?
How about arched entrances and upscale spectacles?
Awnings were rolled out from the top story to shield the audience from the hot Roman sun as they delighted in the entertainment.
In delight, a concept surfaced — how to stack and roll the fabric using a mechanism.
As modern architecture embraced the use of glass panes over the windows, the roman design concept thrived into a de facto window treatment style.
So much so, the use of wood shutters on windows diminished.
Let's look at the modern avatar of this lasting design — for your Calgary home windows.
What this page covers:
What are Roman shades?
Roman shades are fabric shades with folds of fabric that cascade down elegantly to display fabric beauty at your windows.
The soft cascading flow of the fabric is the signature beauty of these shades — folds of fabric fall in stages, each of which triggers the next fold.
Let me show you with this video:
What is modern about this style?
The picture below shows the beauty of this style.
What are the two styles for Roman Blinds?
You have two styles to choose from:
Full fabric folds
Flat style fabric
How can I get see-through and privacy from Roman Window Shadings?
Each shade fabric filters a different amount of light when you lower the shade fabric.
Roman Shades come in three opacities to meet the lighting needs of your rooms.
Sheer
Light Filtering
Room Darkening
Duolite® Shades
Top-Down and Bottom-Up Roman Blinds
What are the fabric choices for Roman Blinds?
The emphasis on bringing fabric beauty to your space is a pivotal element in choosing roman shades.
Modern roman shade fabrics are fascinating homeowners now more than ever — contemporary textures and poised colors.
Handpicked premium fabrics – silks, linens, tweeds, and natural weaves – in a variety of beautiful colors and distinct textures will complement your décor and create welcoming, comfortable spaces.
I will showcase a few fabrics below to help you visualize some decor themes
Soothing Palette
Comfy Seating
Cohesive Palette
How do you operate Roman Style blinds?
You have five (5) ways to operate your modern roman shades.
The use of a mechanism to move the shade made this style proliferate back in its heyday.
The mechanism has made the pact with today — Go Smart or go home!
Five ways to operate the shade are:
Use smartphones, tablets, or a remote control
Use retractable pull cord system
Use manual cordless operation
Use continuous cord loop system
Use cord-lock control system
How do you clean Roman Shades?
Handle with care, as you would any fine fabric.
The cleaning methods are:
Who install Roman blinds?
One of our professional installers will take care of your new window shades.
Modern day shades have nuances that need a professional set of eyes.
Challenges happen, but what matters is how they get resolved.
These shades come with Limited Lifetime Warranty. Your satisfaction with window coverings is important in this process.
Shop at home convenience
You need to see these shades in your home. Then, you can coordinate with your wall colors, flooring, and other furnishings.
Schedule our FREE In-Home consultation.
When you do that, we value your time and efforts by
When we meet, I discuss these methods and more with you. What are you waiting for – Schedule Our Free In-Home Consultation