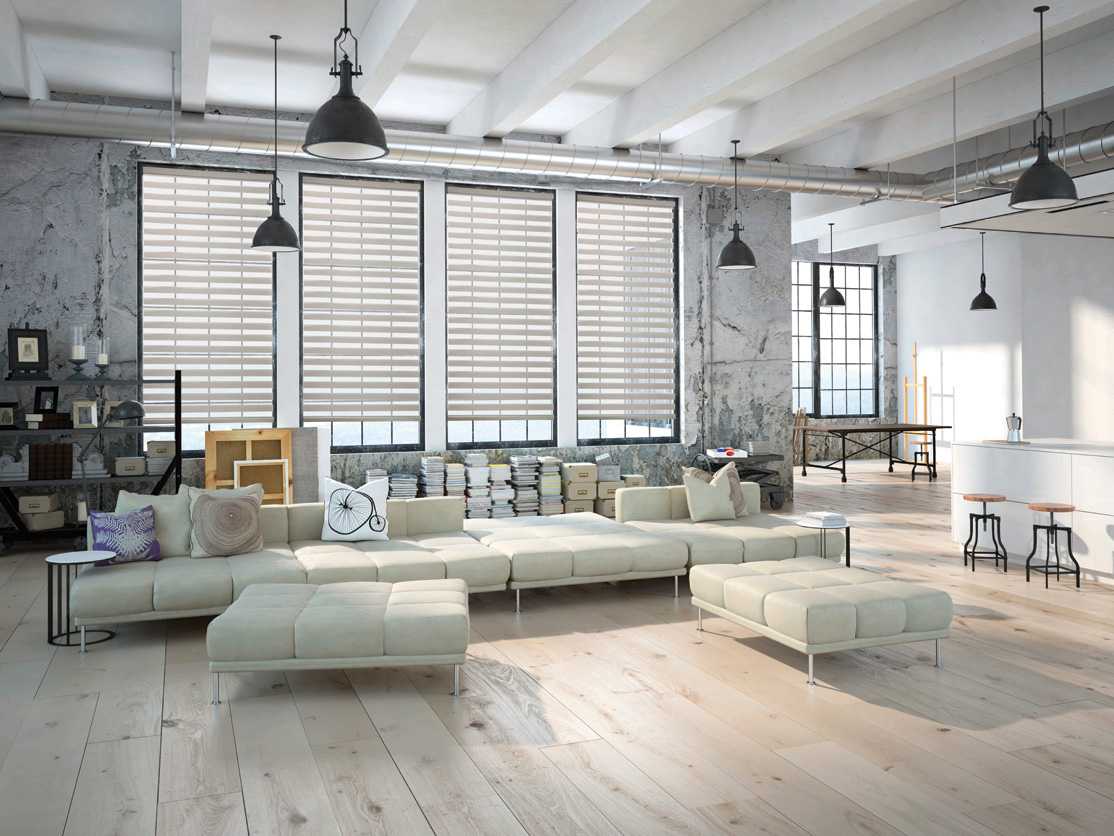 Zebra Blinds
The current Number 1 choice for window treatments in Calgary
Your time deserves the utmost respect.
I honor your efforts with a simple pledge. You schedule our Free In-Home Consultation — I will make your custom window covering selection experience personable and offer EXCLUSIVE prices.
We need to meet in your home so I can measure your windows. Above all, you get to picture Zebra Blind fabric selections in your home environment.
Do you want to see fabric choices at your convenience?
Blinds are custom made to fit your windows. Once I measure your windows, I can offer pricing information.
Your time and effort in discussing with me make you eligible for special prices that will brighten your day.
Bring more light in and illuminate your space!!
What this article covers:
Do you want to learn about Zebra Blinds?
"A picture is worth a thousand words", Zebra Blinds look modern and will brighten your day.
What are Zebra Blinds?
Zebra blinds are roller blinds with sheer fabric. A single piece of fabric has two bands – a sheer band and a fabric band. Bands appear one after another.
The sheer band allows view-through, and the fabric band allows privacy.
Fabric alternates or rolls between sheer view and solid fabric bands. You shift the sheer bands to overlap for most view-through. The solid bands overlap to offer privacy.
The sheer and fabric bands in one fabric allow you to changeover the shade from the open to close position.
Your choice of fabric makes a real difference in decor — beautiful, warm, rich, and inviting.
Want to know more — Check out 3 things before you make any decision
Why this style is Number 1?

You have a style of blind that allows sheer view, looks modern and is budget-friendly.

The trend for sheer roller shades is ever rising. You lead a busy lifestyle and want to keep your home clean with less.
The aesthetics of Zebra blind fits into this in style theme: Keep It Simple. It's sleek, fresh-looking, and inspires a sense of calm.
Do Zebra Blinds allow lots of light into the room?
Yes, this style allows tons of natural light to filter into your room.
Zebra blinds are translucent blinds that allow sunshine to spread throughout the room.
A well-lit space is not only more inviting but also improves your well-being. Bright rooms make you feel cheerful, more alive and joyous.
Do Zebra blinds allow both see-through and privacy?
Standard roller blinds are in the up or down position. You roll the shade up for the unobstructed view-through or roll down to get privacy.
With this style, you can enjoy the view through sheer portions without rolling up the shade.
You roll up or down to the extent sheer portions overlap to allow the see-through, or fabric bands overlap to offer the privacy.
Can I do Zebra Blinds in my bedroom?
Yes, you can use this style in your bedrooms.
But, you may ask — Will they block out the light?
You have two (2) options for blocking out the light or room darkening. Homeowners prefer blocking out the light in the bedroom areas.
Option 1: A single shade

Shade fabric comes in two opacities — Light Filtering Fabric or Light Blocking Fabric.
The light-blocking fabric has a liner built into the fabric. As you roll the shade up or down, light-blocking fabric bands overlap to offer light blocking or room darkening.
Option 2: 2 Shades built into one

The other design is to get 2 shades built into one compact casing at the top.
The front shade will be your regular Zebra Shade – Light Filtering Fabric
The light-blocking roller shade is at the back.
You may ask — Do two shades have an independent operation?
Yes, this novel design enables independent operation of both shades. There will be 2 controls to move the respective shades – front or back.
In the day time, you may raise the back shade to have more light filter in through the sheer fabric. As the sun sets, especially during Calgary's long summer days, you can lower the back shade and block the light for calm sleep.
Both shades fit into one compact casing or header at the top. Please see the following pictures.
How is the cost calculated?
Your home has unique needs, so we need to meet at your home.
Your blinds are custom made and there's no one-price-fits-all solution.
The factors that decide the cost are:
What are the window sizes?
What Fabrics/materials and color selections you choose?
How you plan to use the blinds – control system choices?
What added requirements you have?
Do you install the blinds for us?
Yes, we install the blinds for projects we measured and quoted.
Professional installers will install your blinds.
Our service includes:
End-to-end installation services — measuring through installation, installers maintain current product knowledge.
On-time appointments, a professional appearance, and skilled craftsmanship.
Installing all window coverings to respective product standards, including all safety mechanisms.
Demonstration to the consumer of product functions and proper operation.
Removing and disposing of the existing window coverings.
What is the warranty?
Suppliers/manufacturers that make these blinds use a high standard of quality for both products and services.
Why do I say that?
Each of our suppliers has a "LIFETIME LIMITED WARRANTY" assurance to make your window coverings experience thoroughly satisfying.
This warranty covers and is inclusive against any defects in material and workmanship to the original purchaser of the products.
How long it takes to get my blinds?
Our blinds will take about two (2) to three (3) weeks from the time you place the order with us.
The installation will happen the next day. Standard installation time is about 4 to 5 hours for an average-size home in Calgary.
Most installations happen within the one day or same-day time frame. If needed, our installers will come the next day to complete the pending installation.
How do I clean these blinds?
You use two (2) simple methods to clean
Use a feather duster – to keep the shades clean and free of dust. You do a regular light dusting.
Vacuum with a brush attachment – for deeper cleaning. I suggest using a hand-held vacuum with a low non-heat setting for better results. Go with gentle strokes.
Compressed air or hair dryer (non-heat setting) – is another way to dust off the shades.
Please do not use any brushes or materials that are too harsh or abrasive.
If needed, you can engage the professional cleaning service providers to clean your blinds.
FREE In-Home Consultation
Do you want to see the above shade choices right in your home?
We offer FREE In-Home Consulting for that reason. You get to explore the styles and see it all in your home setting.
Schedule our FREE In-Home consultation.