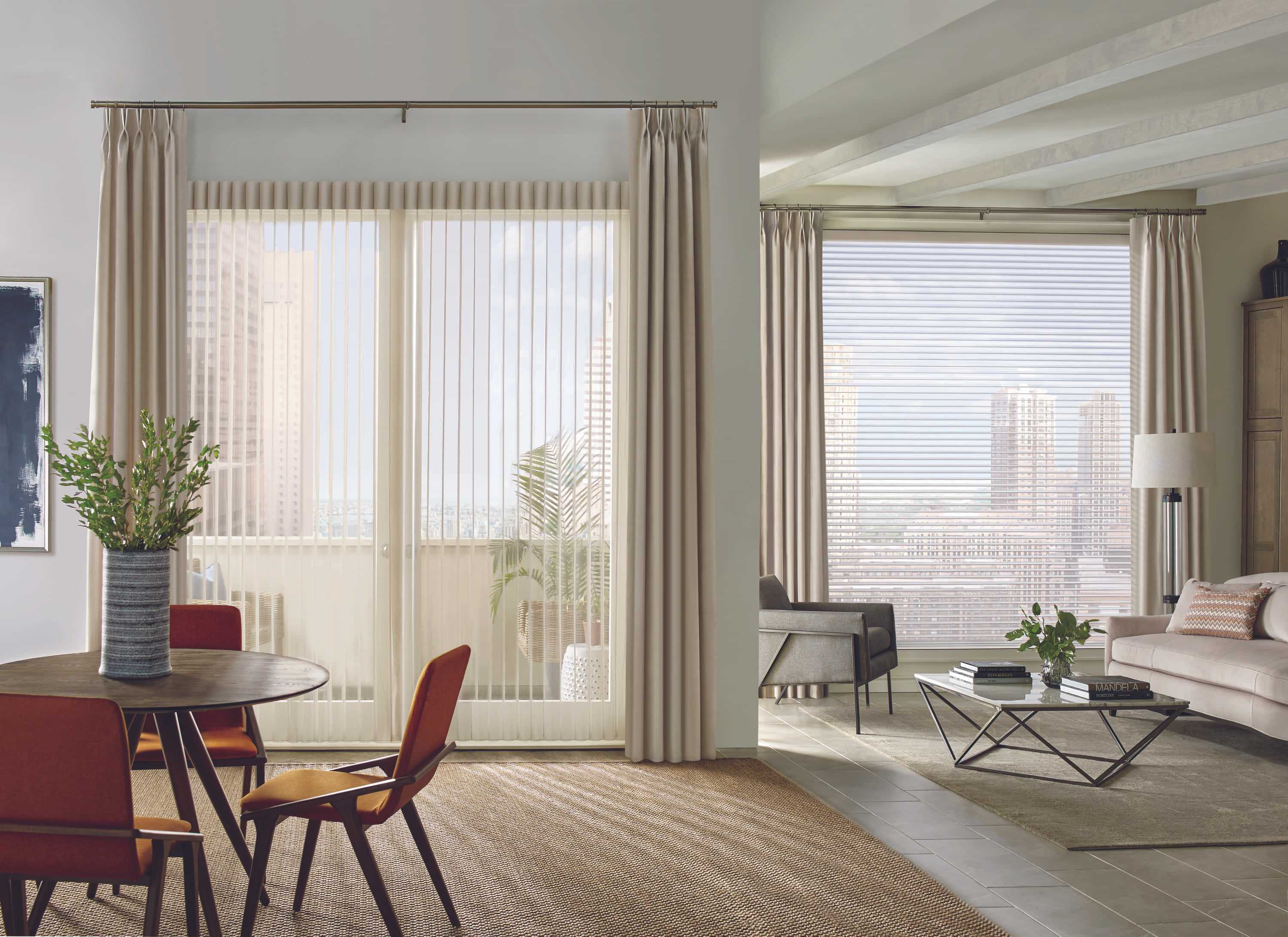 Window Curtains Drapes
Dressing windows with window curtains or drapes make your space feel more like home.
You need to make a design decision—use curtains or not to use curtains.
Your modern day lifestyle may guide you in the direction of pared-down minimalism. You want to create spaces and decor elements that truly matter.
How will curtains flow to create a simple and uncluttered space?
Why use window curtains or drapes?
The same lifestyle of contemporary minimalism inspires you to hold curtains in your hands and ask if it 'sparks joy'.
Will any decorator deny that window curtains or drapes, when chosen thoughtfully, add that lasting "finishing touch" to your space. They make your home space look soft and feel elongated. Right style of curtains for your home add that bit of luxury and plush to your space and sparks joy.
See for yourself.
The idea is to invest more time and attention in window coverings that serve the purpose and sparks joy.
We work with you to select window coverings that not only looks good but also strikes a balance with the functional needs of your home.
Simple sheer curtain panels brushing against a window frame is all you may need for this dining area below. You don't have to get drapes for every window in your home.
FREE In-Home Consulting
Our consultation process empowers you to define the excess for yourself. By adding or removing excess, you create space for more of what matters to live more fully.
Schedule our FREE In-Home consultation.