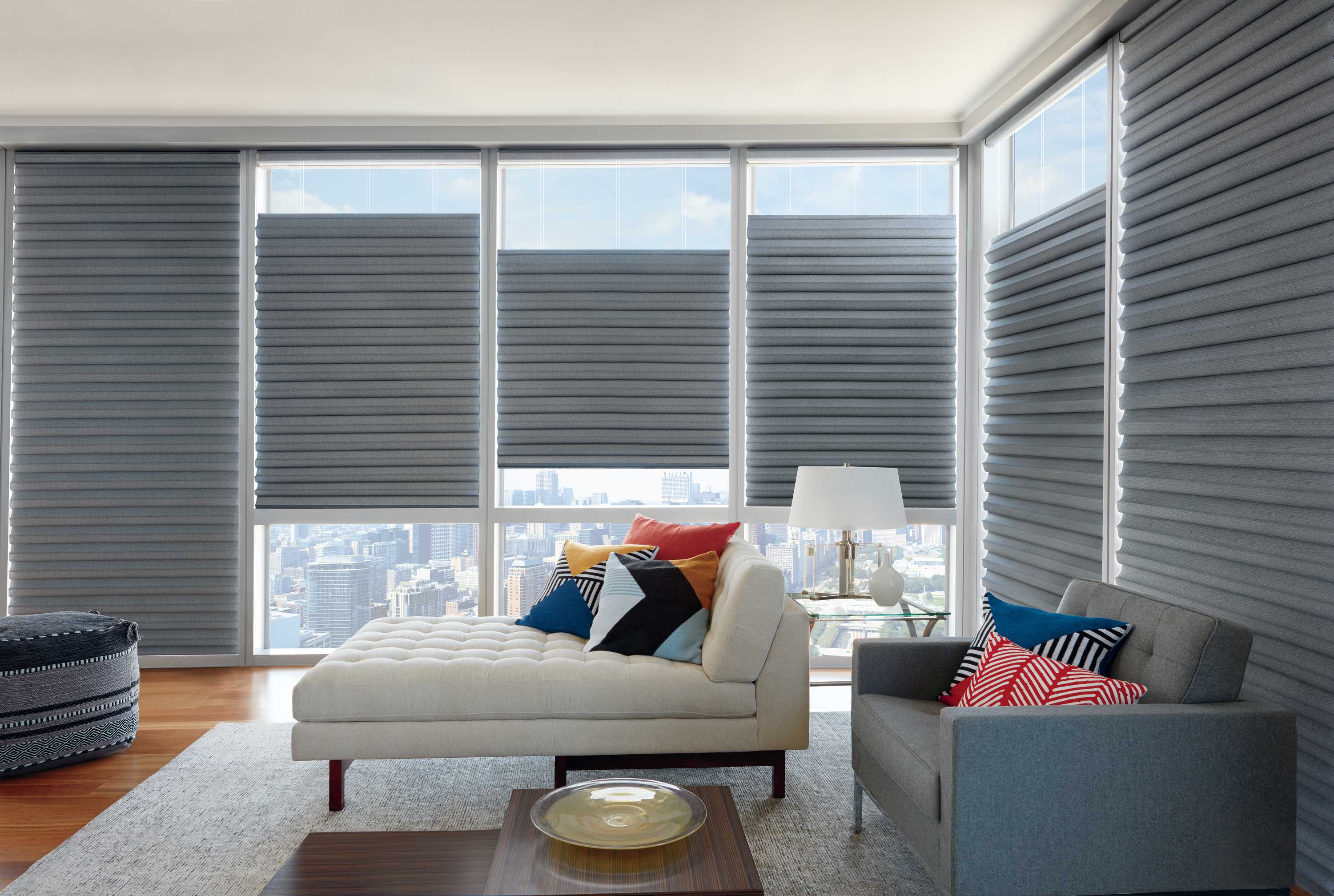 Solera Shades
Solera shade is the newest shade from our supplier Hunter Douglas. I like the fact that Hunter Douglas has come up with a distinct design of shade time and again.
There are lots of choices in the market when it comes to simple cellular shades. Solera shades are different from simple cellular shades. They inspire beauty in the way fabric flows and folds – like a sculptured look. Impact on your décor is a simple style with fluid fabric elegance.
In terms of aesthetics, you get the clear carved looks. Solera shades take it further by offering good insulation and light control. The fabric cells allow these shades to keep your areas cooler during the summer and warmer during winter. You have the choice of both light filtering fabric and light blocking fabric. If bed room windows need to block out the light, we can do that with these shades.
The other point of distinction is when you see the fabric choices. Fabrics impress you with a variety of both Woven and Non-Woven options. There are fabrics to suit any décor – contemporary color schemes, raised pebble textures, linen patterns, simple canvas effect and more. You can either conform to the fresh neutral choice fabrics or elevate to the inspired hue choice fabrics.
Solera shades come with Hunter Douglas proven operating systems. Child safety, smooth operation and clean looks are all built into these control systems. All shades come with Hunter Douglas Limited Lifetime Warranty.