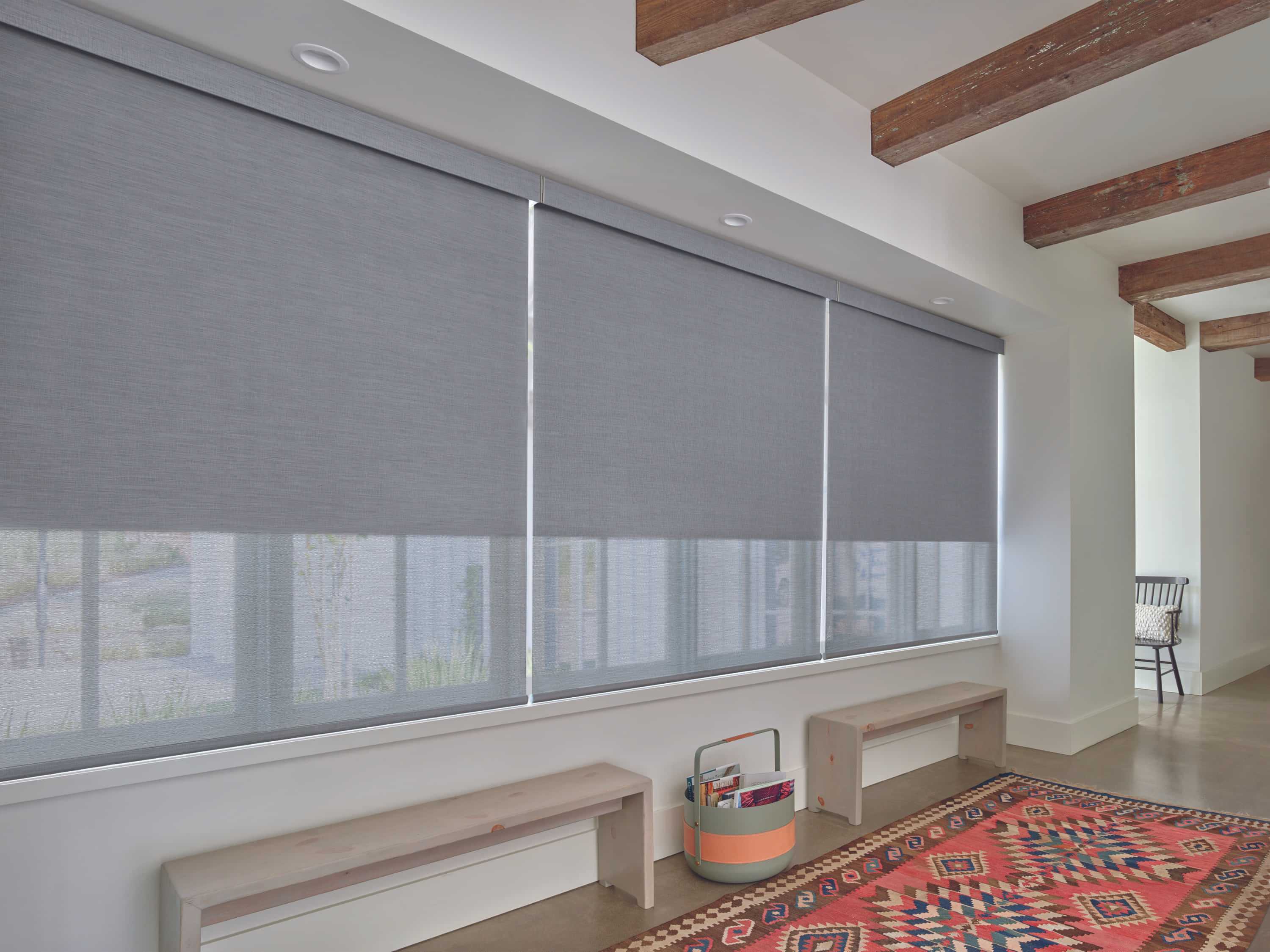 Roller Shades
Roller shades are timeless window treatments that appeal to all decorating themes – traditional to contemporary.
Whether the inspiration is casual or sophisticated or the space is large or small, Roller Shade fabrics has the rich textures, elegant patterns, color palette and hues to complement changing trends and today's favourites.
The shade is rolled up and down to control our view while sun light filters through clean lines and stylish fabric choices.
The modern day evolution of roller shades is Dual Shades, whereby; we combine a sheer or light filtering fabric with room darkening fabric using one sleek operating system. Dual shades allow for ultimate in control of privacy and view through.
Accent moods can be defined on the roller shades by pairing the styles and colors, designing the top and bottom and embellishing decorative hem trims.