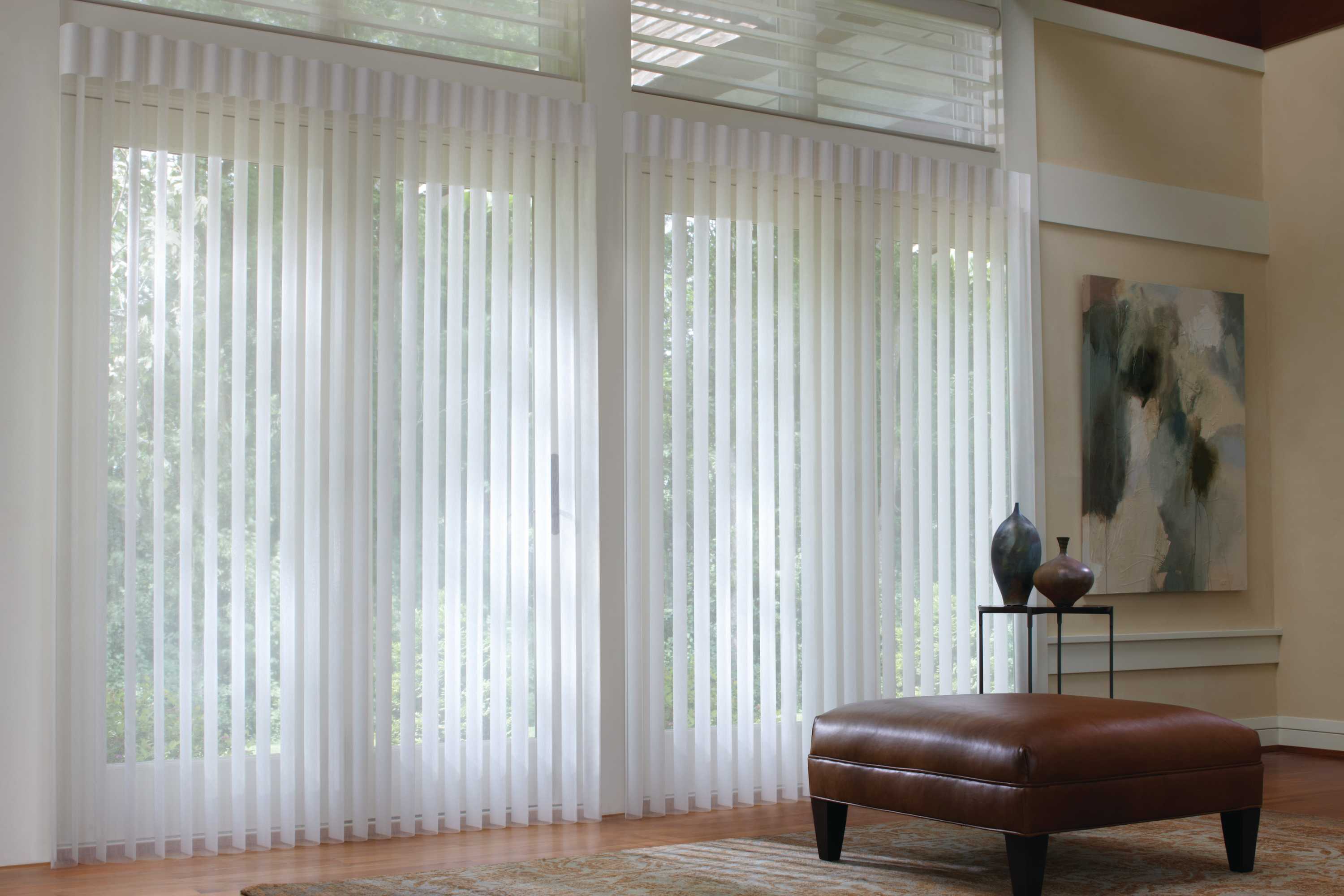 Luminette
Luminette is exclusive from our supplier Hunter Douglas. This window treatment elevates the décor of the area with drapery effect, yet not stuffy.
Fabric vanes suspended between the layers of sheer offer clean lines and streamlined looks. You have the choice of fashion forward fabrics, colors and textures for the soft fabric vanes and the sheer fabric offers a distilled view through.
Fabric vanes either filter light or block light depending on opacity we choose based on the need for our area. Vanes tilt open and tilt close to let us control the light and privacy, and; the whole privacy sheer can be traversed for complete open view.
Ripple folds at the top of Luminette privacy sheer offer a transitional look that can complement either urban or traditional décor.
Also, we have the choice of decorative hardware with finials in exclusive finishes.